So, I'm back to work after my time off. It's always nice to get back to the shop after a week or so away, but that's not to say I didn't get up to some fun cigar and whisky related shenanigans while I was away. I've already mentioned that I enjoyed our last tasting night in Chester while I was off, but that wasn't the only fun I got up to. I was invited to a private Whisky and Cigar tasting seminar in London for Masters of Havana Cigars. The seminar was called "The Art of the Master Blender" so I was somewhat under the assumption it would be about the blending of cigars. However, on arrival I was pleasantly surprised to find out it was actually about the blending of single malt whisky, specifically Dalmore.  Even more pleasantly surprising was the fact the seminar was presented by industry legend, Richard "The Nose" Paterson, whom I'd heard amazing things about but never met or seen in person.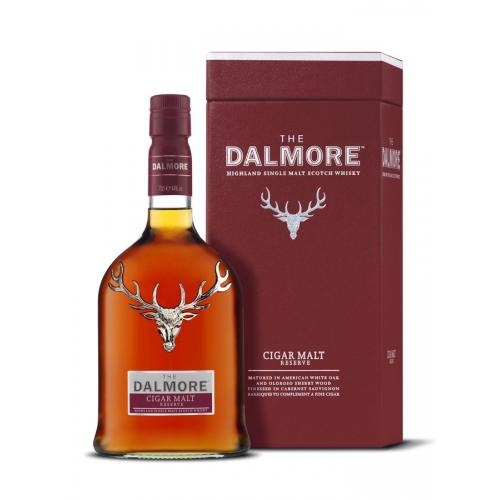 I've heard many people talk about him before, but nothing could prepare me for his passion, knowledge and general showmanship when giving a seminar about whisky. I was gripped for a solid three hours while he told us the history of Dalmore and talked about the various types available. Throughout the seminar, we tasted a range of Dalmore including the 15 year old, the Cigar Malt, the King Alexander III, amongst a few other things. We also enjoyed a Montecristo No.2 and the now almost impossible to find Bolivar Britanicas (another amazing surprise.) I've always loved whisky, but I left this tasting with a seriously invigorated passion and a much better understanding of whisky, plus some excellent tips on how to taste whisky to its fullest. Seriously, if you ever get the chance to see Richard Paterson give a presentation, take it!
Anyway, on to more current stuff. I've been back for a little while now and I was pleased to see some new and exciting stock in the humidor when I arrived. Namely the stunning H. Upmann Supremas 2014 Replica Humidor, which contains H. Upmanns in a large, double figurado format. Very unusual and absolutely gorgeous. I'm pleased to say we've also managed to get our hands on some more Cohiba Talisman, which tend to fly out as quickly as they come in, mostly due to being absolutely delicious and only available in limited quantities. At the time of writing we still have a couple of boxes left in La Casa, but they may well have disappeared by the time this blog goes live!
On a similar note, the latest LCDH Exclusive vitola, Trinidad La Trova has started to poke its head up, but again: only in limited quantities. This cigar promises to be extremely popular already. Sharing its dimensions with the legendary Cohiba 1966 in a blend that many say is fairly similar to Cohiba's, it looks to be a great alternative for when they disappear. Trinidad has had something of a resurgence in popularity lately, with a few big gauge, heavy
hitters modernising the blend from its slender sized roots. It's worth noting that our most popular Trinidad of late has been the Topes (and rightly so IMO) which is just a couple of gauges shy of being the same vitola as the Cohiba Robusto Supremo, so the fact that La Trova is the same format as an equally popular Cohiba Edicion Limitada bodes extremely well for its inevitable popularity. Sadly, La Trovas are already out of stock again, but you can request a notification of when they arrive on their page on our site.
While I'm talking about new things, here's a quick shout-out for Roll Up Cigarette smokers: We've just started stocking Red House fine cut tobacco in Chester. It's not very often that you see new pre-packed brands for this type of tobacco, so naturally I was very intrigued. Once I tried it, I immediately fell in love with it. It's produced by Davidoff, so has their instant seal of quality. The flavour itself is fantastically complex for a cigarette tobacco blend. Rich and sweet, but also rugged and robust. Vaguely reminiscent of the Gitanes/Gauloise style of tobacco, which you haven't been able to get in the UK for a few years now, so this is definitely worth a try if you're missing either of those.  I genuinely haven't bought a different brand since I first tried this. It's also very well priced, coming in at a quid or so cheaper than many of the other brands, while tasting significantly better (IMO).
That's all for this week folk. Keep an eye out for more news on incoming products and upcoming tasting events!
Until next time: Put that in your pipe and smoke it!
Calum