Overview
The latest edition to our fabulous Turmeaus whisky and cigar shops is on Minshull Street in Knutsford, Cheshire.

Knutsford is near Manchester and had been crying out for one of our cigar and whisky specialist shops, when the perfect opportunity presented itself, we took it fast!

Our Knutsford tobacconist, like our other shops, features a huge range of Cuban and New-World cigars all stored in our purpose built walk-in humidor and available to be sampled in our super comfortable sampling lounge.

The shop features a delightful range of pipes and pipe tobacco as well as a super range of cigar smokers accessories including humidors, lighters cutters and ashtrays.

We have a comprehensive range of single malt whisky and premium spirits, wine and Champagne and will be holding regular whisky and cigar tasting events.

So come and visit our newest premises, you are assured the warmest of welcomes from our expertly trained sales team.
Map
Photos
Staff
Sara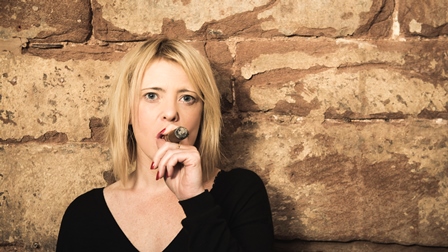 Sara, the Retail Operations Manager for Turmeaus stores across the UK, joined with the C.Gars and Turmeaus Tobacconist at the end of 2014 and has very quickly become a fantastic addition to the team.
Sara lives to find the perfect pairing of alcohol and cigars but her tipple of choice has always been Champagne! Sara is loving trying the selection of New-World and Cuban cigars but lately Sara has enjoyed smoking the new Orchant Seleccion line of Oliva cigars, who could ask for a better introduction into the cigar world?
Member since:
Dec 2014
Andrew
Andrew joined C.Gars when our Knutsford store opened at the end 2015. He is known in Knutsford for his knowledge of wines and spritis, with food pairings for wines being his speciality.
His hobbies include shooting, game angling, playing guitar, drinking fine wines and smoking the occasional cigar.
His favourite wine is Sassicaia and when he smokes cigars he tends to enjoy Hoyo de Monterrey Epicure No.2s. He is also a former pipe smoker and has retained an in depth knowledge of pipe tobacco blends.
Member since:
Dec 2015
Henry
Henry is our most recent addition and initially joined us as a part timer. He quickly developed a passion for the trade and has since joined us as a full time staff member. I actually met Henry a while before he started as he had been one of our regular customers before applying for the job. He has a great taste for pipe tobacco and loves to blend. In fact, you might already be familiar with his work, as The Classic Gentleman from our Blended by You range was something we put together between us a while back.
When he's not blending pipe tobacco, Henry also enjoys a good cigar and is particularly fond of Cuaba Divinos, which he enjoys for their unusual shape and mellow flavour. Look out for more blends from Henry as time goes on!
Henry says his favourite whisky is Caol Ila 30, but it's a little out of budget, so he has to make do with the occasional taste that he gets