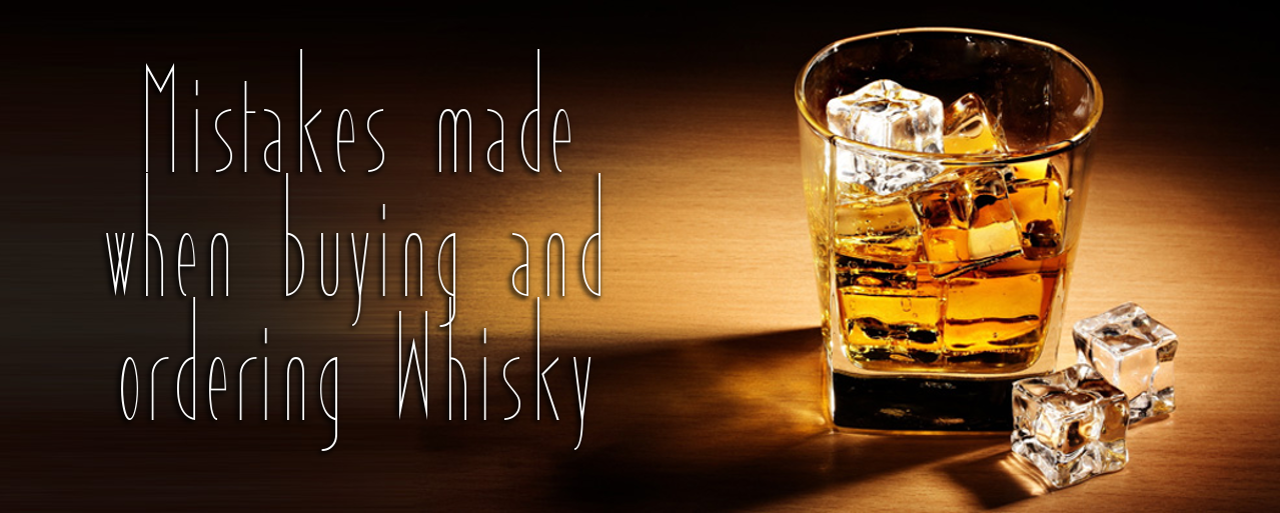 Whether it's what brand to purchase or even being able to tell the difference between whisky and whiskey, there is a lot of knowledge that goes with enjoying a glass of scotch, bourbon or rye. Ewan Gunn, Global Brand Ambassador and Whisky Master for Diageo which produces mass brands like the amazing Johnnie Walker and several others. With 19 years of experience in the industry, Gunn had this to say about what common mistakes people make when they drink whisky and more importantly, how to fix them.
Gunn has said that when people buy a whisky, age can become a bit of an obsession when in reality you should buy based on flavour over age. People tend to have the perception that the older the whisky, the better the whisky which is not always the case and he along with Diageo have produced some stunning whisky's which focus on flavour and styles as opposed to age.
"You buy a Scotch whisky to drink it, not to look at the label." – Ewan Gunn.
There are certain 'rules' that are up in the air when it comes to whisky, such as never adding water or never adding ice or a mixer to whisky being a man's drink or that you have to be a certain age to enjoy whisky. With all the misconception regarding the rules of drinking whisky, Gunn has stressed that it's all nonsense and all comes down to the person.

"The people who make it make it for you to enjoy, and they're not precious about how you enjoy it." Gunn also said that centuries ago people were drinking whisky in cocktails, combining it with herbs and spices which is something we're seeing more and more of with scotch becoming a more common feature on cocktail menus.
With the Christmas fast approaching, people will undoubtedly be enjoying lots of rich and flavoursome foods and with that, a lot of people are sure to be increasingly enjoying Scotch whisky paired with foods.

While there is a preconceived idea that whisky only works well with heavy food, it doesn't all have to come down to that. There are a full range of dishes that you can pair your whisky with. "Talisker with oysters is incredible, and Lagavulin paired with blue cheese," he said. He added that Haig Club and creme brulee is another recommended pairing.
Here at C.Gars we are proud to stock a wide range of the amazing Diageo products so if you're feeling intrigued to trade age for flavour, take a look at some of fantastic range.
Talisker 10 Year Old Single Malt Scotch Whisky 70cl 45.8% 
Nose: Thick and pungent smoke with notes of kippers, seaweed and apple peels later introducing themselves. Fresh and fragrant.
Palate: Full bodied with huge plumes of smoke and volcanic peppery peat. An overall intense kick.
Finish: Long finish with barley and malt rounding things off.
Haig Club Single Grain Scotch Whisky 70cl 40% 
Nose: Fresh, smooth and fruity with citrus tang.
Palate: Sweet at first before warming to a delicious soft gingerbread and whisky mouth feel.
Finish: Vanilla in the background with hints of burnt wood
Caol Ila 2003 Distillers Edition Single Malt Scotch Whisky 70cl 43%
Nose: Wonderfully concentrated and clean. Peaty, medicinal with rich fruit and spices.
Palate: Sweet maltiness strikes first followed by more peat smoke, intense crisp flavours and cinnamon spice.
Finish: Long, rounded, robust and multi-layered.
Johnnie Walker Blue Label Winter Wonderland Edition Whisky 70cl 40% 
Nose: Fragrant with oak notes, spice and dried fruits as citrus also features.
Palate: Well balanced with rich notes of toffee and chocolate and smoke.
Finish: Of good length. Floral and oak, urged on by a plume of very well-kept, highland style smoke