Hi readers! It's been a little while since I last blogged and we've been having a lot of fun "Ooop North".
Last Wednesday, we had one of our awesome cigar and whisky tasting sessions in Chester. These are always popular and we had a nice full house for the second session. Nothing makes me happier than seeing this shop full of happy customers enjoying themselves with whisky and cigars to sample. I know I say this every time, but it really drives home just how far Turmeaus has come in the years since I first took a Saturday job here back in 2009!
We've been mixing up the format of tasting sessions a little since we first started doing them. They're still insanely good value (more on that shortly) but this time we switched from doing a "starter" and a "Main course" (a small cigar followed by a larger one) to doing one nice big cigar!
We also gave our guests the choice of two cigars of the same format, depending on their preferences. This time, the selected vitola was the "Geniales," a beefy, 5 7/8" x 54rg Parejo. The choices
were also both (relatively) new additions to the UK Habanos portfolio: The Hoyo de Monterrey San Juan and the Montecristo Open Eagle. The
San Juan is a beautifully delicate cigar, with subtle sweet, woody notes and a surprisingly rich finish for such a mellow cigar. The Open range of Montecristo is theoretically a milder alternative to the traditional, medium-full Montecristo blend, but the Eagle's 54 ring gauge allows for a slightly fuller bodied and spicy taste profile. Both cigars produce extremely satisfying clouds of smoke… it got a little hard to see in the Casa lounge at times!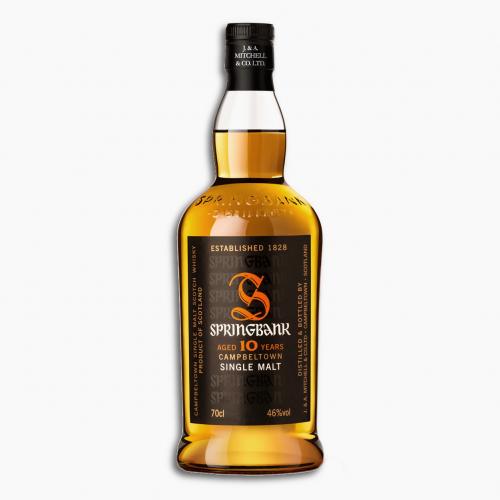 Across the evening, our guests were also given three drams of whisky to try along with their cigars, including Springbank 10 year old (our Malt of the Month for September) and one of our new exclusive releases: Stalla Dhu Cask Strength Ben Nevis 18 year old which is already going down extremely well with our customers.
The following week, our Liverpool store held its next tasting event: An evening with Amrut Indian whisky. Unfortunately, I wasn't able to attend myself due to other commitments, but it sounds like it was an excellent night. The gang tried some Amrut whiskies that aren't even released yet, as well as the more classic Amruts. As an Anglo-Indian (I know… I was surprised when I heard I wasn't half Jamaican/Caribbean too…) I've always had a soft spot for Indian whisky, especially because Inida's hot climate massively accelerates the ageing process! Attendees also got to sample one of our exclusive Avo cigars, the Avo Domaine ND 20 . Sounds like it was a great night, so I'll definitely make sure I can get to the next one!
As I said, these evenings are insanely good value. To put it in perspective, a single Montecristo Open Eagle is £22.99 online (at the time of writing). A ticket to the last Chester Event was only £20 to begin with! So even if you just showed up and had the cigar, you'd still be saving a few quid and that's not even factoring in the three measures of whisky or rum and the two hour reserved slot in our comfy lounge… it's kinda crazy really isn't it?! Throw in the fact that members of our exclusive Whisky Club get tickets for HALF PRICE and it starts to get seriously loopy!
So, if you're near to one of our stores and haven't tried one of our events yet: Get on it quickly before we realise how crazy we're being and put the price up 😉! You can find all our upcoming events here
In other news, we've recently added a few new lines of Blending Tobacco in Chester. These are to help people who had previously been enjoying our custom blends but can no longer buy them due to the new laws. So now you can buy a few different tobaccos with which to experiment at home yourself! These include Louisiana Perique, (for adding a powerful, spicy edge to your bend), Turkish Coarse Cut (Rugged, robust and full bodied) and McConnell's 100% Cuban (the champagne of tobacco leaves, cut to be suitable for pipe smoking. If you've been missing our custom blends, get yourself a few of these and have fun experimenting with your own blends, you never know what you might stumble across.
Sidenote: Personally, I think the 100% Cuban blend is suitable to be smoked on its own, but it has one hell of a kick to it and is on the slightly drier side, so you might want to test the water first
before diving in fully. I've also had some (limited) success using it as alternative to rolling tobacco (like you can do with some of the Kendal Coarse Cut blends) but frankly, I'm a bit of a savage and can't really be trusted on things like this, so I wouldn't necessarily recommend it to sensible people. Even my throat wasn't overly impressed with me after a few days of "Cuban rollies!"
So that's what we've been up to recently. Check back next week for more news and updates!
Until then: Put that in your pipe and smoke it!
Calum